Linc Milton Roy Pneumatic Chemical Pumps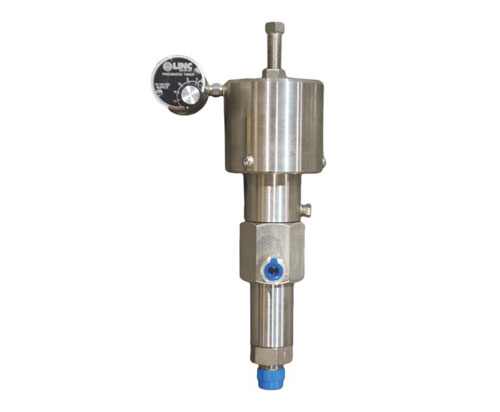 Milton Roy Linc metering pumps have been a proven industry standard for over 30 years. All products are manufactured with 316 stainless steel in order to be corrosive resistant and uphold harsh field conditions. All units have a high flow turn around and are intrinsically safe. Discharge pressure can reach up to 15,000 psi, while having accurate rates of 0.0027 – 341.00 L/hr.
McMath Controls & Automation stocks a variety of different Linc metering pumps, along with replacement parts for all models.
Pressures up to 10,000 psi

Plunger Sizes  ⅛" – 2 ¼"

Piston Sizes  2 ¼" – 10"
Pressures up to 2,400 psi

Plunger Sizes ¼" – ½"

Piston Sizes 2 ¼" – 3"
Pressures up to 2,500 psi

Plunger Size ¼"

Piston Size 1 ½"
Easily Exhausts Entrained Fluids

Handles Actuation Pressure Up To 150 psi

Retrofits to many pump lines such as Williams, Morgan, Haskel & Arrow